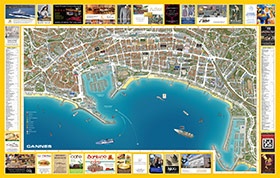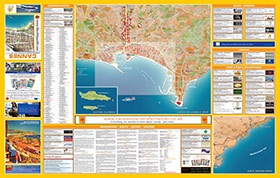 THE art of people-watching in glittery Cannes - the Cote d'Azur's most flamboyant and celebrated resort - is elevated from mere past-time to Olympic sport.

The main arena is the uber-glamorous palm-fringed La Croisette promenade. Ferraris hum, over-bronzed divorcees wield their tiny dogs, and the majestic Belle Epoque hotels flaunt their top-drawer clientele on exclusive sandy beaches. Come May, the montage becomes even more dazzling with the arrival of the Cannes Film Festival and the Hollywood elite who party nightly on the mega-yachts of the Port de Cannes.

Cannes was once a laid-back sea settlement, considered much inferior to neighbouring Nice, until championed by British aristocrats and the likes of Coco Chanel. Its former modesty lives on up in the atmospheric old quarter of Le Suquet with its winding cobbled lanes, ziz-zagging stairways and lantern-decked houses. Or at the daily Marche Forville where natives load their baskets with freshly caught fish, olive tapenade and pungent cheeses.